Today's topic, brought to you by the
Get Healthy Bloghop,
the letter y, and the number 17 is about dieting. When I started dieting 2 years ago, I had no idea how awful I really felt about myself and my appearance.
Here I was (245lbs):
I now: feel great, can wear t-shirts, get all the major babez, and enjoy the food I eat twice as much.
The truth is, dieting and weight loss are simple mind over matter. If you are overweight it is 95% likely you are overeating and or eating fecescrap.
I did not do Jenny Craig, Weight Watchers, Globo Gym, or diet pills.
I just decided one day, I'm going to control this. And I set up a simple meal plan on some notebook paper.
Then I filled in the blanks. My meal plan didn't have breakfast, had a light lunch (a lot of quesadillas or Korean Ramen) and a full dinner. That's what worked for me. You know what you need to do:
-Budget and plan. If more goes in than out, you get bigger.
-Set a goal. I surpassed my 215lb goal weight, and then set new minigoals as I progressed.
-Eat. I cut out breakfast just because I thought it was best for me, but I NEVER starved myself. If you don't eat enough eventually you'll fail, give up and slide back downhill, or worse, succeed and be really unhealthy.
-Cut out sugar. I cooked all my meals from whole foods, and kept 90% of my ingredients 5g of sugar or less per serving. Cane sugar is the devil's nectar sauce!
-Control food availability. If it's not there you can't eat it. Use your meal plan to grocery shop.
-Treat yourself. I ate Red Mango froyo once a week just to enjoy life.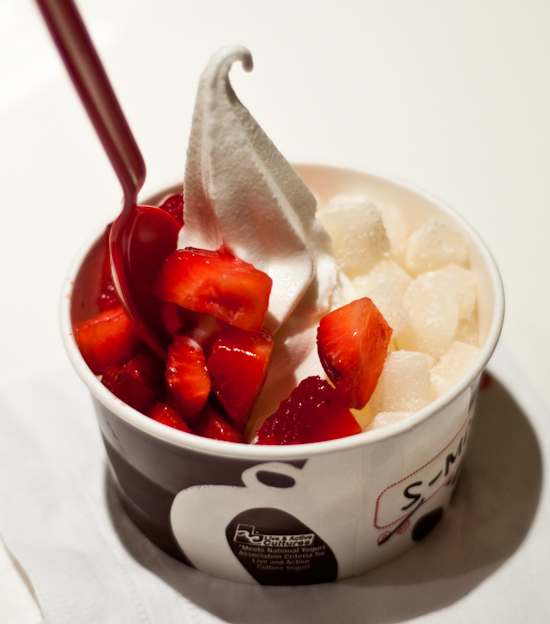 How you attain each of these things is up to you. I knew I understood how to control my weight, and I also knew if I was going to get it done, it had to be my own plan. It's cheaper than Jenny Craig and better for your dental health than meth.

Anyhow, soap box dismounted. Check out the next

blog on the list
here.
Have a great rest of your week!
-Chris