Good Morning. It's time for another Alex J. Cavanaugh signature blogfest! Today I'll take you on a magical journey through the worst 10 movies I remember watching. I'll be honest. I have a decent eye for movies. Mostly I avoid movies I know will be bad. The Mrs. on the other hand? Not so much. Her picks account for a majority of the worst movies I've ever watched, some so bad I can't even recall them to put them on the list. Here's what I do remember:
This one was terrible because it completely blindsided me. Good actor and cast overall. Great previews... and then Bam! Let's fight over a Norse Crystal of Legend during WWII with giant unrealistic tanks and bad laser effects. Come on Marvel! You just made a good Thor movie. How hard can this be?
9 G.I. Joe: Rise of Cobra
Tough concept, but still.



I know there are some out there who would argue this pick. I had to watch this in 8th grade. The teacher (who I'm pretty sure was evil) put these movie on a list for us to vote off of:
Knowing the guys would split their vote the girls got their way. I immediately left the classroom after and punched a kid and peed on a fire hydrant just to regain a small fraction of my lost manhood.
Transformers 2: Revenge of the Fallen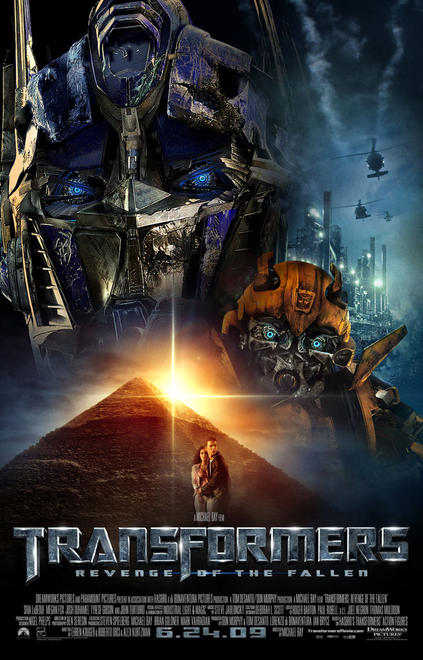 Spoiler alert! The revenge of the fallen is that you have to sit through this movie. shhh. don't tell.
Vin Diesel in a sci-fi? Worked in Pitch Black. Not here. It's one of those where you go, wait! What??? That's the "plot?"
4 Larry The Cable Guy: Health Inspector
The pride of Nebraska right here. The film opens with Larry peeing in the shower. It pretty much doesn't get any better from there. After watching it I wrote a letter to the studio asking them to change the copy on the cover to, "They'll give anyone a movie." Did not take.
I've never laughed so hard or long at the ending of a movie. Literally five minutes. This movie is great for 9/10's of it and then bam! Wait a minute... it does suck! And it's so jarring it's comical. Almost worth a watch just for that.
Because of my VIP hollywood access I was able to procure a copy of the original script for this movie. Ready? K.
[The earth splits open. Insert 1.5 hours of cgi effects.]
Cast: Oh noes! Ahhh! Save us and stuff!
[They all get on Armageddon boats. One narrowly misses Mt. Everest, which is now a small peak sticking out of the ocean. There is an emotional speech about how if we can't save everyone why even go on? Insert more cgi.]
Emotional speech giver: If we can't save everyone why even go on?
Cast: Oh noes! Save us more!
[At the last minute they miss the peak and don't die.]
This movie was worse because we watched it with friends. Both girls thought it looked great. I had to explain to my wife that if the preview flaunts the actors, has no good quotes, and you still don't know what it's about at the end of the preview... don't pick it.
That's my list. It's infallible. L8ter.
Next person on the tour: Lydia